Things To Do In Ella, Sri Lanka
There's a lot to see and do in Sri Lanka. But there are very few places which are quite as appealing as Ella. It's a lovely spot, and one that is frequently visited by tourists and travelers as they tour the area. It's not the biggest place in the country, but it definitely has a lot of unique charms and attractions which will keep nearly anyone busy for weeks at a time. We're going to be going over just a few of the very best in things to see and do while you're there, so you've got the best possible experience planned out.
Little Adam's Peak
The first place that you can go is to Little Adam's Peak. This is the closest and easiest hike in Ella. You will get to the entrance in about 15 min walk from Ella town. It's a beautiful location with stunning views. All in all, it'll take around 2 - 3 hours, although it might take more for people who want to stop and get as many photos as possible. It's a well signposted tourist spot, so there's no danger of not running into it. Place got some other names too. So don't get mis-leaded. Some calls it Punchi Siri Pada, Small Adams Peak, and Mini Adams Peak.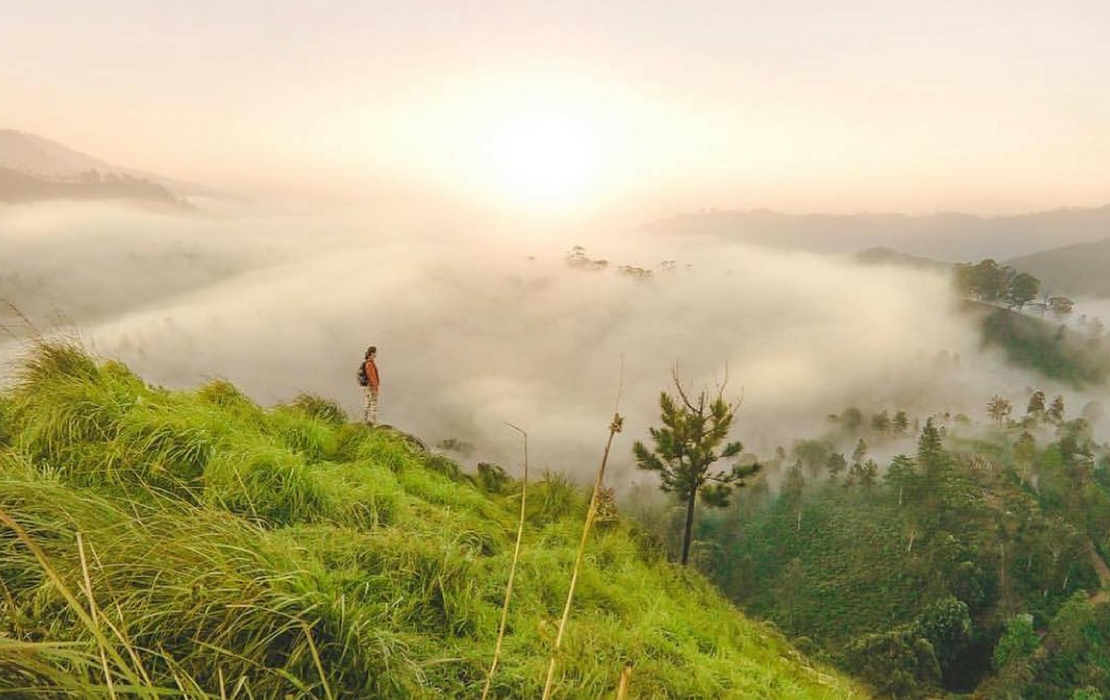 Nine Arch Bridge
The Nine Arch Bridge is perhaps one of the crowning monuments of the area, but it is not as well known as it deserves to be. The bridge itself was commissioned in 1921 by the British Government and stands as a testament to what can be accomplished without modern technology. It was made from blocks of stone and concrete, and features no reinforcing metals in its design. In spite of this, it remains a robust structure. The history of the bridge dates back to the First World War. At some point during the war, the consignments of steel which were initially intended for this bridge were taken for war-related projects. So when it came to the construction of the bridge, the native people of Sri Lanka built it using other materials.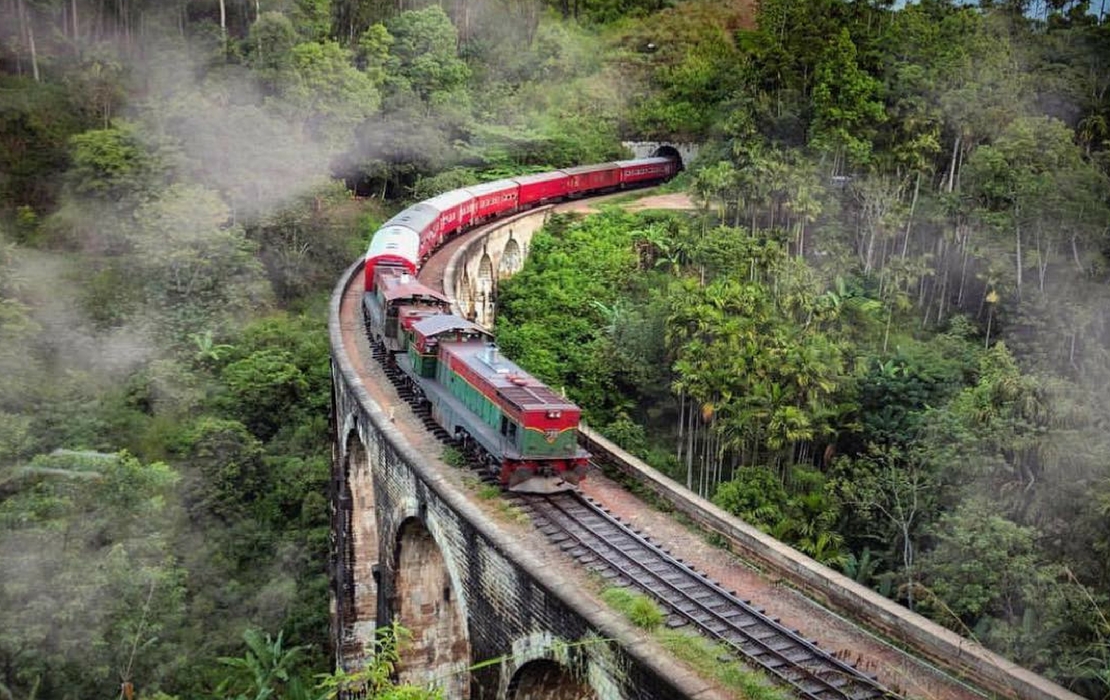 Ella Rock
The next highly recommended location that we're going to be looking at is Ella Rock. Trekkers would love the place. It's bit tiring to do the hiking. But it is definitely worth it. Once you got to the summit you will realize why we said so. The panoramic views it provides with mist and cloud covering the area, especially in the early mornings and the late evenings are something you should witness.
It's a place of extreme beauty, offering some spectacular views for people to enjoy. When you are enjoying all of these views, it's an interesting adventure to get from one place to the next especially when you consider that part of the journey takes place on a train track. Don't worry; you'll get plenty of warning when the tracks are about to get a bit crowded, and you'll be as confident at train hopping as everyone else is!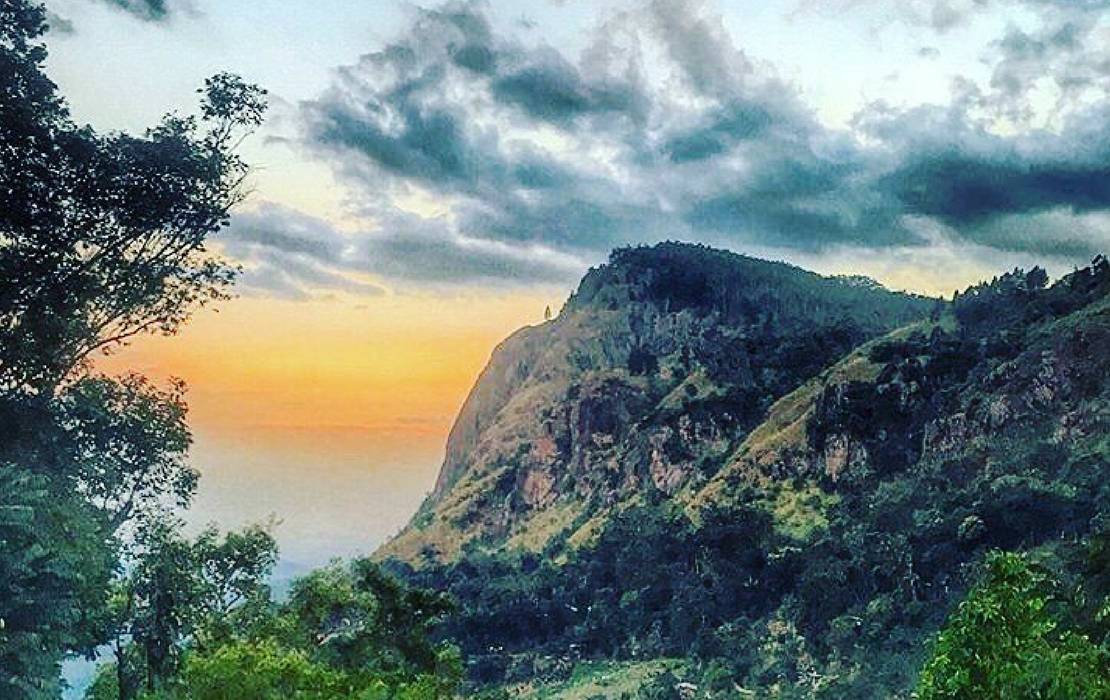 Ravana Falls
Another place which you should definitely take the time to visit is Ravana Falls. It's in the hill part of Ella, which is well known for waterfalls. This particular area is one of the grandest of them all, boasting some spectacular views and incredible scenery for people who take the time to get there. You can go swimming, explore the rock formations, or just relax and appreciate all of the good views that are on offer. Just make sure you're careful however - the rocks have been known to be quite slippery when they are wet, which is quite often.
The falls is a part of the Ravana Ella Wildlife Sanctuary, and is located 6 km away from Ella Railway station. You can also catch any bus heading to Wallawaya. On the way back, any bus heading up the hill will stop at Ella.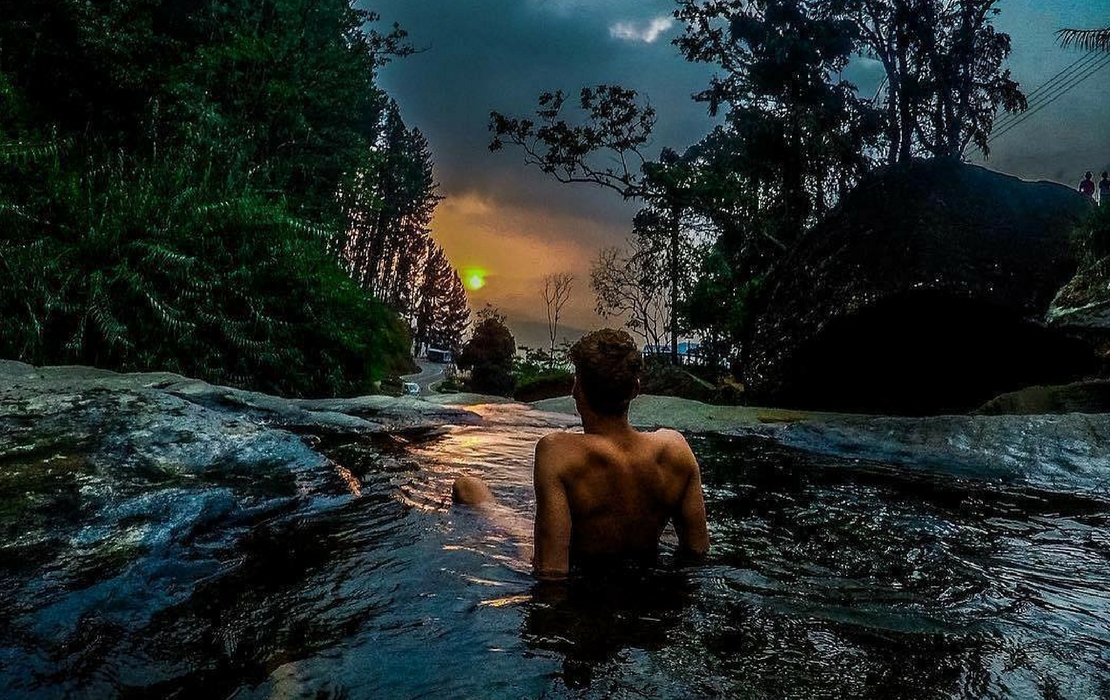 Lipton's Seat
Another highly enjoyable location is to go to Lipton's Seat. It's been long used as a place of contemplation and reflection, to a backdrop of simply stunning views. It's famous for being where Sir Thomas Lipton would go to sit and ponder life, with nothing but his green tea leaves and the view of his plantation. It's advised that you visit before 10:00 in the morning, as after that the view tends to be obscured somewhat by clouds and poor weather conditions.
The views are not to be missed however, as they provide you with access to the lakes, mountain ranges and other sites which help to make up the natural beauty that Sri Lanka is known for.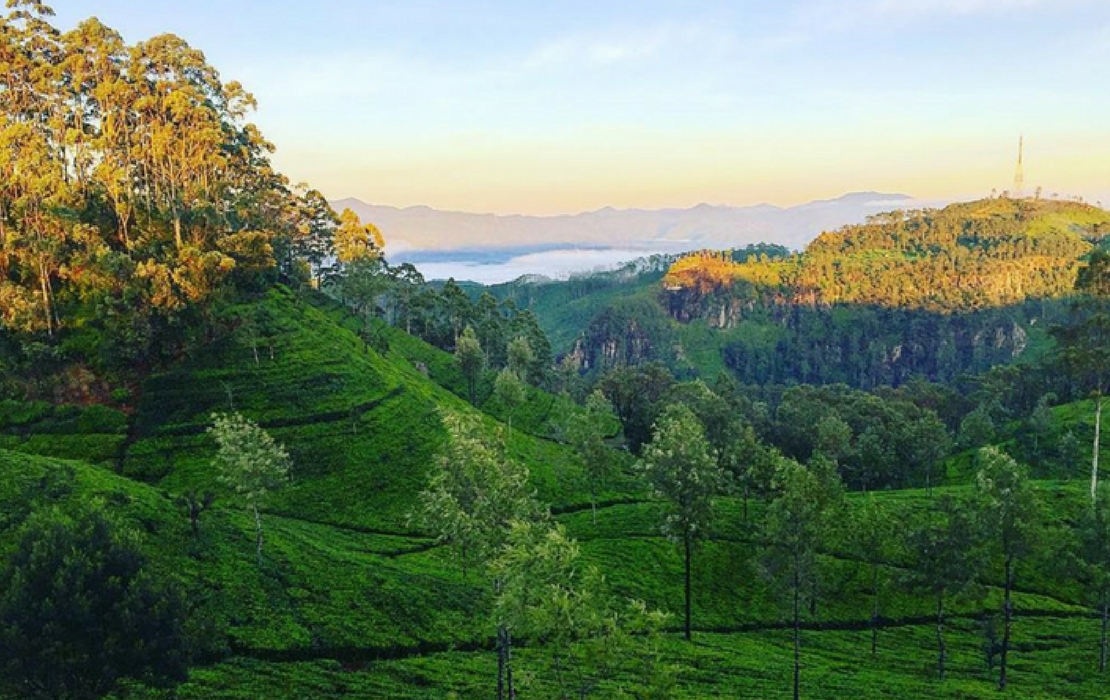 Adisham Bungalow
Adisham Bungalow is another location which is visited fairly frequently by people who are in the area and checking out all of the best spots in Sri Lanka. It's a monastery which is nestled in the hills, and has been carefully maintained and run by the monks who reside there. With forests and tea estates around, there's plenty to do and see, and people of religious faith or those who would enjoy a Christian spiritual experience can actually stay there in one of the 12 rooms. However, it's worth noting that this is not a commercial establishment, instead it is a place of meditation, guidance and contemplation for those of a religious inclination.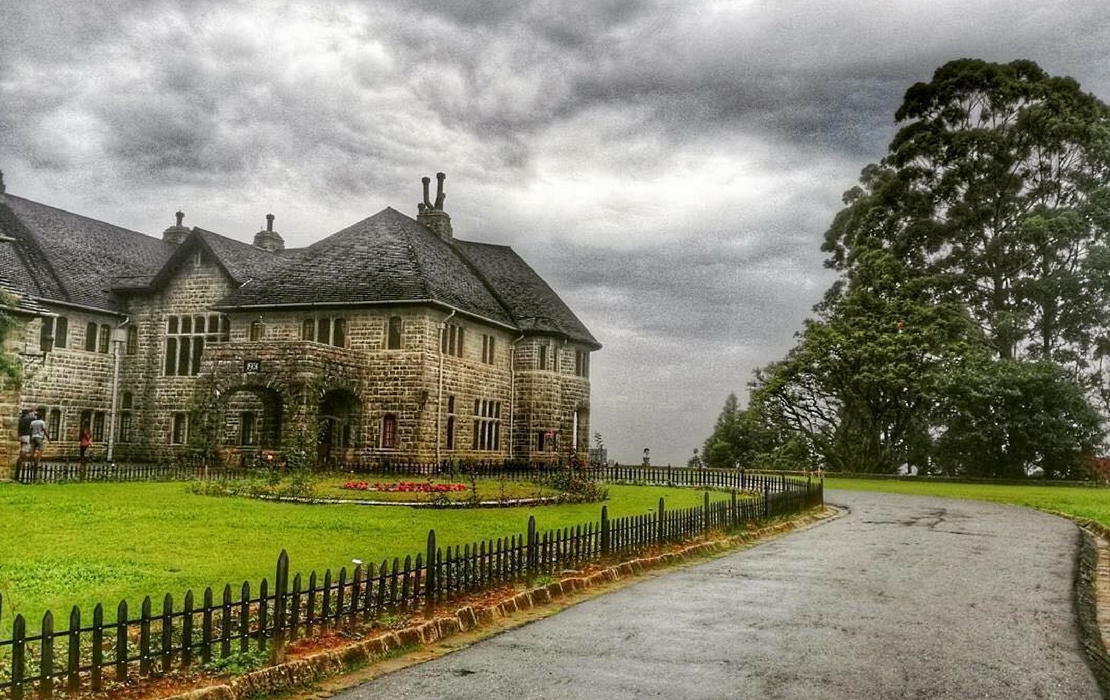 Demodara Loop
Demodara Loop is a spiral railway which has long been admired and commended by visitors and experts as being incredible engineering. It's named as a Loop because the track actually goes under itself, with the design being modelled on how turbans can be tied - on an upwards trajectory which eventually levels off at the top. This makes it an area of extreme beauty but is also one which is easily missed, so you need to be aware of it before you arrive to make sure you find it. It's unique in the world due to its composition and design, and is a must for anyone who is visiting.
Places to Stay - 98 Acres Resort & Spa
(Luxury/Romantic)
Somewhere else in Ella which is so much fun to visit is the 98 Acres spa. Don't make the mistake of visiting the smaller ones first or putting this one off, just go as soon as you can. It's incredibly relaxing, and is perfect for people who are looking to enjoy a chilled out afternoon in a new place, perhaps off the back of one of the many beautiful locales offered as part of the tourist experience..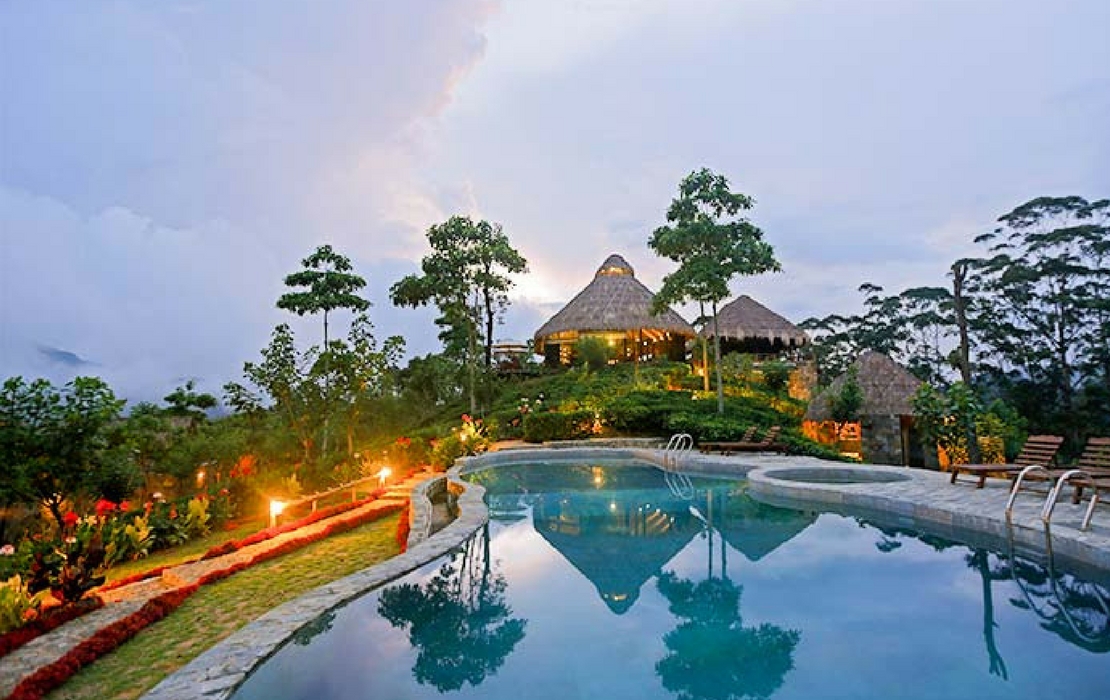 Places to Stay- Tea Cabins
(Affordable/Rustic/Romantic)
If you are looking for a peaceful location just away from the town center with easy access, you should definitely consider Tea Cabins. The setting is stunning and very peaceful, nestled amongst the tea plantations and away from the tourist hustle and bustle - yet it's just outside of Ella and so very convenient to get out and explore. Also you can see the train passing just above the cabin, would recommend all couples to book a couple of nights here.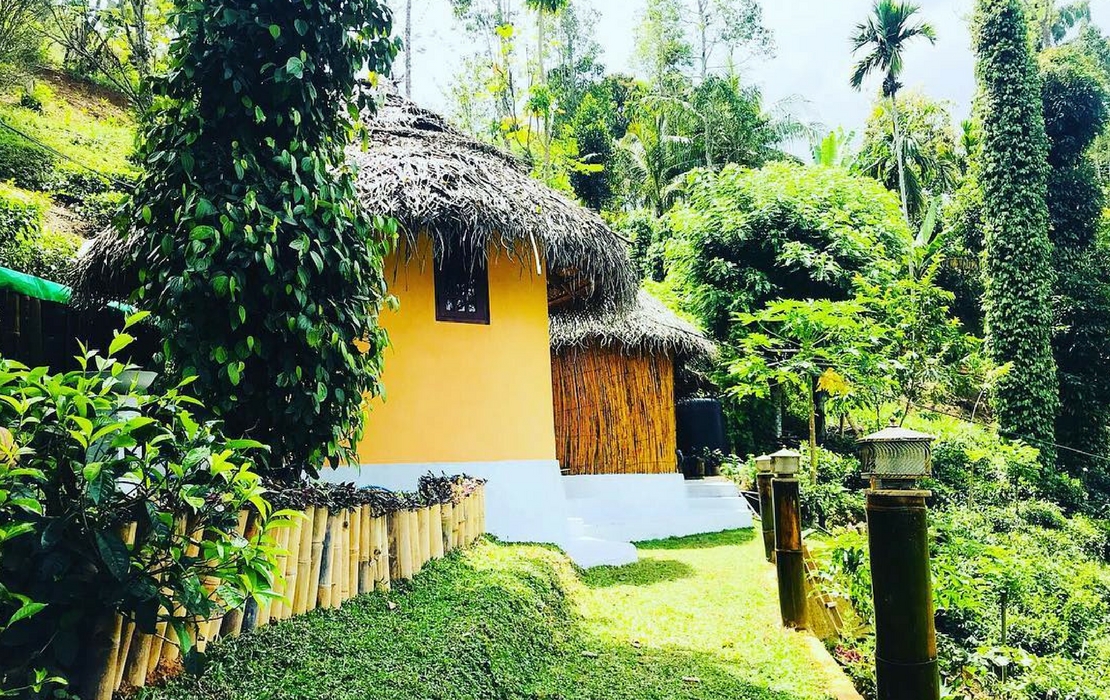 Overall, these are just a few of the different things that you can see and do while you're in Ella. It's a fantastic place to explore as you might have guessed, and there are a lot of treasures to be offered to the tourist on holiday. From stunning views to charming cafes, there's no shortage of things to do and see. We're sure that you'll be transfixed by the delights of Ella, just as we have been for so very long, and that you'll discover a perfect photo moment, or that feeling of contentment that only comes along once in a blue moon. That's not to say that it's just for the photo hogs of course - there's so much to see, do and experience, with plenty of opportunities to immerse yourself in Sri Lankan cultures and to see all of the various elements which make the area so appealing.